Outdoor Women Gone Wild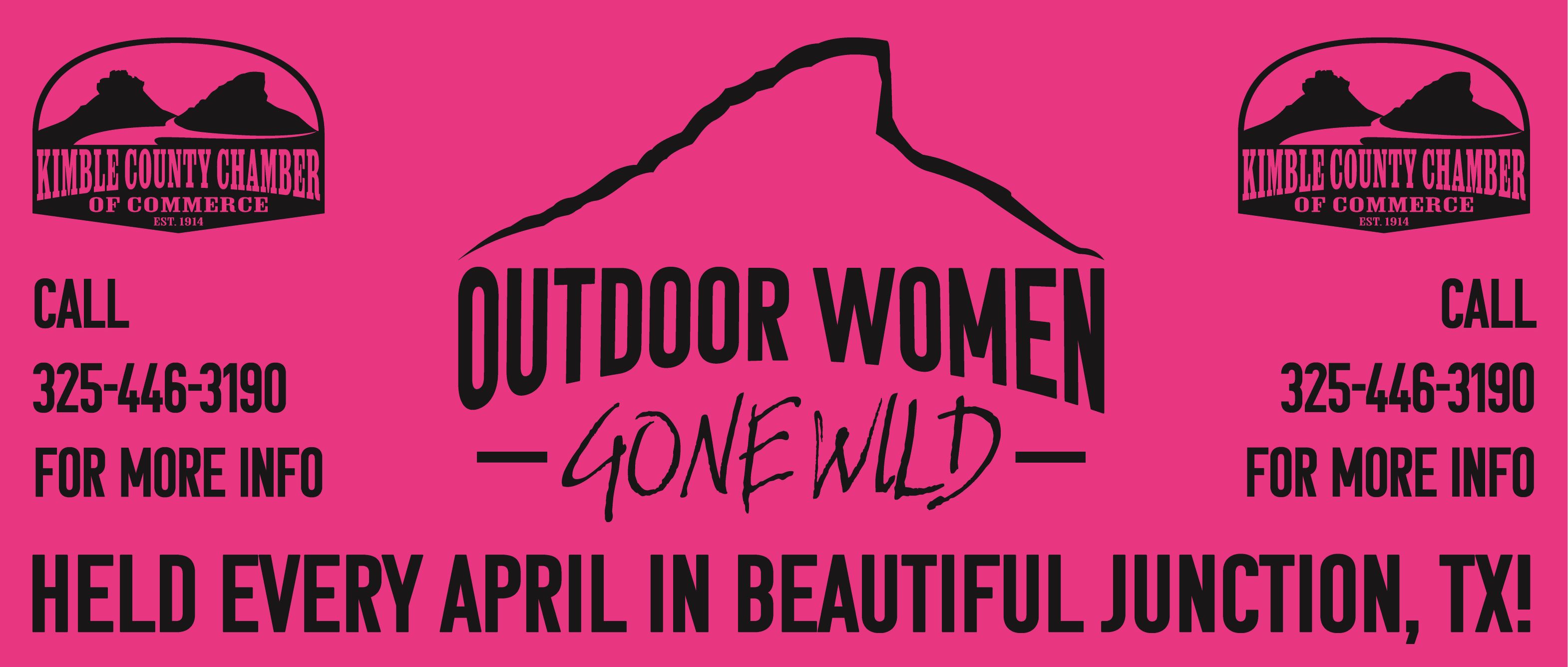 Annual event sponsored by the
Kimble County Chamber of Commerce.
April 22, 2023
Registration Open Now!
Download your application here.
AN ENTIRE DAY OF OUTDOOR FUN JUST FOR WOMEN!
2023 CLASSES
Kayaking, Basic Fishing, Decorative Walking Stick, Yoga,
Hill Country Hand Tie Bouquet, Disc Golf Basics, Self Defense/Active Shooter,
Tomahawk Throwing, Create a Terrarium, Basic Camping,
Tapestry Weaving, BB Gun Target Shooting,
Washer Pitching and Cornhole, Basic Knot Tying,
Knitting-Spinning and Crocheting Class,
Archery, Leather Keychain Making , Dutch Oven Cooking
FUN BEGINS AT 8:00AM AND LASTS ALL DAY!
BREAKFAST, LUNCH, DINNER, AND SNACKS PROVIDED.
Don't miss out on the Sip 'n Stroll
April 21, 2023
Late night shopping from 12:00-7:00p.m.
7:00p.m. OWGW Sip 'n Stroll After-Party at Cowboy Grill
With Junction's own Guthrie Moss
For more information email [email protected] or call 325-446-3190