Junction, Texas will be in the path of totality for the total solar eclipse on Monday, April 8, 2024 and will also be in the path of the 2023 annular solar eclipse on Saturday, October 14, 2023.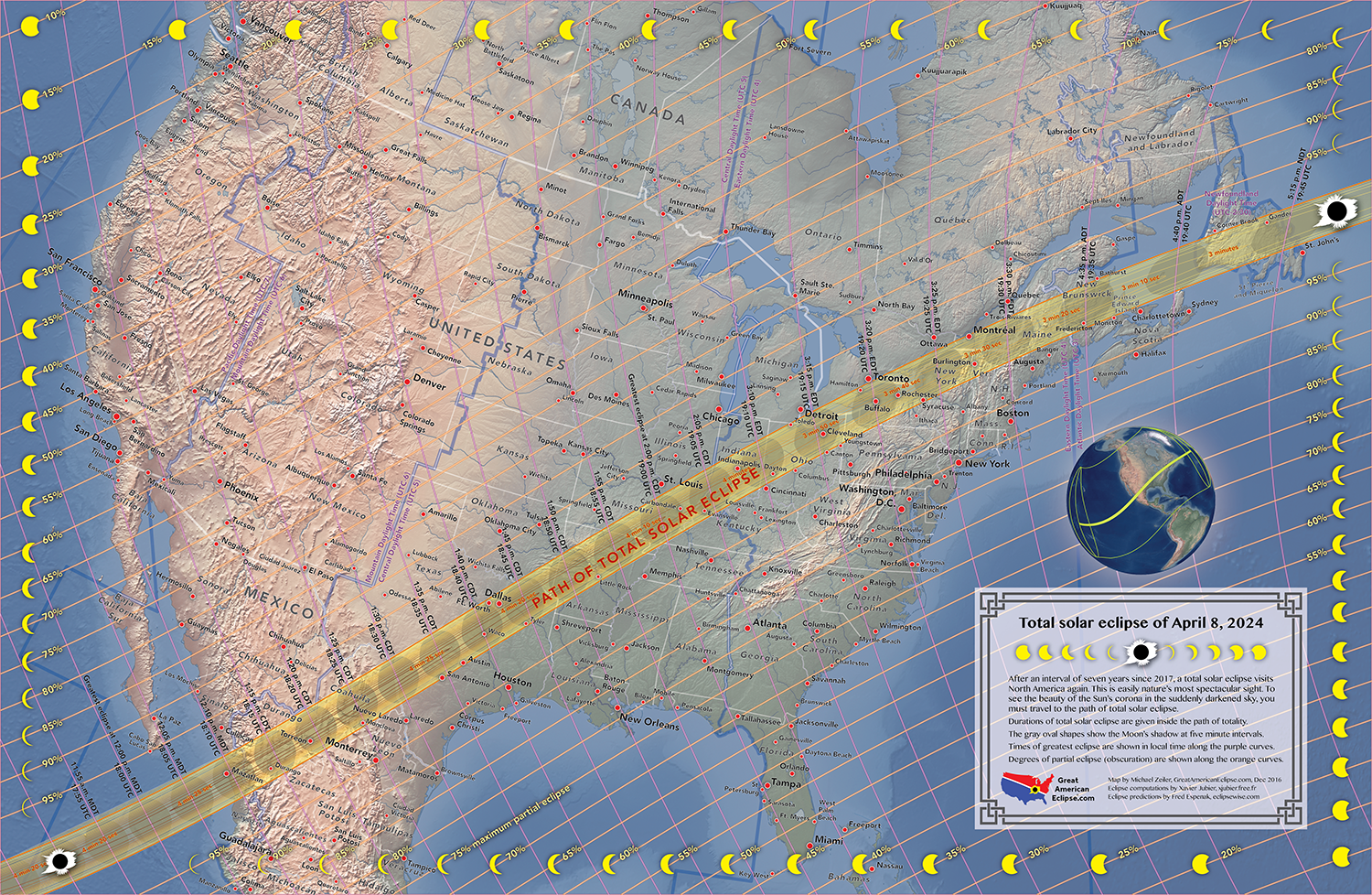 Copyright Michael Zeiler, GreatAmericanEclipse.com
Visit this page as it will be updated it with important information for visitors, residents, and business owners alike.
Lodging Info
Eclipse Viewing Saftey Tips
It's never safe to look directly at the sun, even if it is partially obscured.
Safe solar viewing glasses (eclipse glasses) are needed at all times when watching an eclipse.
For more eclipse viewing safety tips, check out NASA's eye safety guidelines here.