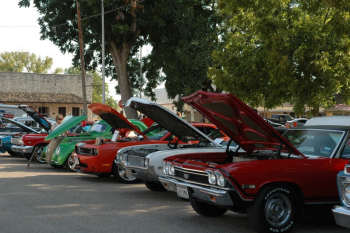 Martin Memorial Open Car Show is held each year in conjunction with the Hill Country Fair Association's Summer Classic Events and Parade on the second Saturday in August. Trophies and prizes are given.
The event is held on the street surrounding the Kimble County Courthouse in Junction, Texas beginning at 9am. Entry fee has been $25.00, judging is held at noon and awards presentation at 4pm. Vendor booth space is $25.00.
Erica Silva is the coordinator of the Martin Memorial Open Car Show and may be reached at 325-446-5658.